Creating a successful website is not an easy task and requires the involvement of specialists from a wide variety of fields: programming, web design, SEO promotion and many others. But what should a user do who does not have the resources to hire the appropriate specialists or pay for the services of a specialized studio. As practice shows, many issues can be solved by yourself, using the modern capabilities of online platforms and training courses for beginners.
Online platforms need to increase their audience of users, and this can be done by increasing the number of consumers. That is, the expansion of the user segment is possible by attracting customers with different income levels, sometimes even the smallest.
As such, there are no standard rules for creating an online store. Online site modeling technologies are developing very quickly, and this feature blurs the boundaries between old and new. But in order to avoid common mistakes, it is advisable for every novice merchant to adhere to general recommendations.
Analysis of related resources
Having decent examples is not always a decisive factor for a successful startup, but a well-designed sample will shorten the time it takes to develop a basic concept. Thoughtlessly copying the style is not necessary, and it probably will not work, but you can borrow the logic and functionality of a successful competitor. In any case, before creating your site, you should review all known web resources on a given topic and highlight the main theses for a future project.
A comparative analysis will help answer important questions of the relevance of certain design decisions, determine the key features of the functionality, highlight the strengths and weaknesses of online stores in a given niche. When the big picture is built into a logical conclusion, it will be easier for you to design your own resource based on the selected characteristics.
Choosing a platform for creating a website
With a limited budget, you simply cannot do without a platform. In addition, the possibilities of online platforms have advanced so far that they are used by world-famous companies, for example, Coca Cola, Nike, Samsung and many others. A commercial platform for website development provides the user with the opportunity to make a product using standard themes or create a completely unique solution, both in appearance and in internal design.
The choice of a platform is very important for a successful future project. If the difference between the platforms seems insignificant to you, then this is only at first glance. Of the free CMS systems, the leader is WordPress and many extensions from this developer, for example, WooCommerce. The latter platform has a small number of free templates, but even with a small budget, you can make a decent online store for a solid number of products.
It is important to consider that in the future your project will require changes, so the site engine must be flexible and able to integrate with third-party applications. Better to choose platforms with open source support, such as Magento. Then your site can be expanded to accommodate a large number of products and connect any modules for additional functions.
Web design: website design on your own
The authoring option is provided by any engine. The only difference is that advanced platforms contain adaptation modules and allow you to test the product for different devices and monitor resolutions. This is an important aspect not only in the development segment, but also for further promotion.
For a decent design of the site, you will need to decide on a visual project and carefully study the platform's capabilities for managing graphic content. The styling features contain many features that are important to consider when developing responsive web designs.
If your goal is at the stage of experimenting, then you can supplement free WordPress templates with copyright images, unique product photos and get a trial version of the product, which can be further improved with additional extensions.
Development services by Elogic are of high quality. Order development and testing from us. You will definitely be satisfied.
Blockchain development:
Support Ukraine against russian fascists! Defend Europe from horde! Glory to Ukraine! 🇺🇦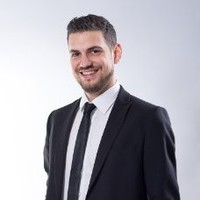 Head and Editor in Chief of EcmaScript2017 Journal. Senior JS Back-end Full stack developer and software architect.