If you are leading a business, you have to keep an eye on many things to succeed. Having no reliable software, it will be extremely hard to manage everything.
According to the recent survey by Panorama, more than 80 percent of the companies out there ditch outdated sales, HR, marketing, and management systems. The task of up-to-date MIS and ERP is to assist companies when it comes to decision making and data management. Thus, efficiency is boosted.
At the same time, these systems are not the same, so it is essential to understand what these software products are about as well as how they are related. In this article, you are going to find all the information one should know about them.
What Is MIS?
Before you start comparing the two systems, it is essential to realize what they are meant to be utilized for.
So, what is an MIS? It is an abbreviation for management information system, which is nothing but a centralized database that stores all the information about an organization. The key task of this software is to collect data from numerous departments, process it, and provide a report. Support for management solutions is also delivered by MIS software.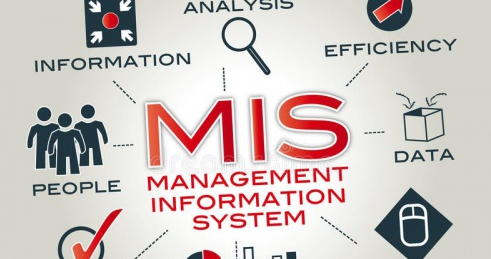 There are a few factors that have an impact on business, and some of them are technology, people, and information. MIS works with them. Moreover, it is possible to double the management operations` efficiency within a company if this system is used properly. That is why such systems are developed by huge enterprises and middle-sized organizations to get more profit.
Initially, the software is concentrated on a certain business; consequently, it is the major business process within an organization. Let`s try to understand how it works and take the restaurant model as an example. It is necessary to get the budget planned, make the delivery process organized, cook and serve the dishes to clients. Restaurants can benefit from MIS software at each stage of these processes.
Below, you can see how exactly they manage to do it:
Strategic control. The owners can utilize the system to make a budget plan, specify the target audience, goals, and policies. For this purpose, weekly sales are compared to the cost of ingredients so that cost control is tight.
Managerial control. Managers` task is to make up menus and find out what clients think about the quality of the service and dishes. Even if they cancel an order, the software stores information about it, which includes the reason why they did not want it.
Operational control. It is where they process tasks using suitable technologies. For instance, a waiter can send orders to the kitchen with the help of terminals placed in the dining room.
As you can see, there are three levels of this software users, which are top managers, operations managers, and middle-level managers.
However, there are more spheres that can take advantage of the MIS system, apart from the food industry. For example, it can be marketing, IT, finances, manufacturing, etc.
Pros and Cons of MIS
Before you figure out what the difference between ERP and MIS is, you should learn what advantages and disadvantages management information system has.
The pros of the software are the following:
Single database. There is a database that contains all the important information, and both employees and managers can access it to solve daily issues. In addition to that, they are allowed to standardize the methods applied to gather data, for instance, by means of questionnaires and forms;
Ability to get tasks prioritized. The system is efficient, which helps the staff to focus on the most important tasks. It is not necessary to spend a lot of time to save and retrieve data manually. Therefore, the enterprise manages to save on manpower costs, while the staff work is more productive;
The process of decision-making is improved. The software tends to have processing tools, which make use of input data from different sources to draw conclusions;
A high degree of accountability. It is possible to track all the actions made by users in the system. Hence, you can always figure out who produced a change and what kind of change it was. Furthermore, this action does not take a lot of time. It means that managers are able to easily see who committed a critical mistake as well as who is the best in the company;
No paperwork. One of the significant benefits associated with MIS is that the amount of paper in the office is reduced. The thing is that departments are allowed to access the central database through the network of the organization and check the necessary information. Thanks to this, the process is significantly faster, while the expenses on printers, papers, and ink are saved;
Comprehension of the financial condition. The software assists managers in the evaluation of the company`s financial situation. It is possible to check various projects` status reports to figure out to what extent they are successful;
Competitiveness. The MIS system not only stores data, but the software also processes it quickly and easily. Clients are happy with the quality of service because it processes their requests much faster, which means that companies and enterprises get better results.
Even though the advantages are impressive, there are a few disadvantages in the software:
Expensive to buy. It does not matter whether you are buying ready-made software or are paying for the development of one – it is still going to be costly. Thus, MIS system is more a choice of large or medium-sized organizations that obtain an enormous amount of data to process;
The required features are not there. If you opt for a ready-made suite, it is worth knowing that there may be no features your business requires. On the other hand, there may be a lot of features you will never need. Furthermore, it is not possible to return the investments;
It requires personnel training. There is no point in using MIS if the employees do not know how to use it. Thus, the organization will have to spend extra money and time on teaching the staff how to work with it. However, this kind of investment is always paid off in the future.
What Does ERP Stand for?
Now when you understand what MIS is about, it is time to answer the following question – "what is ERP in management information system?" ERP implies enterprise resource planning; consequently, it is the process of managing a few business constituents, such as planning, workforce, marketing, sales, etc.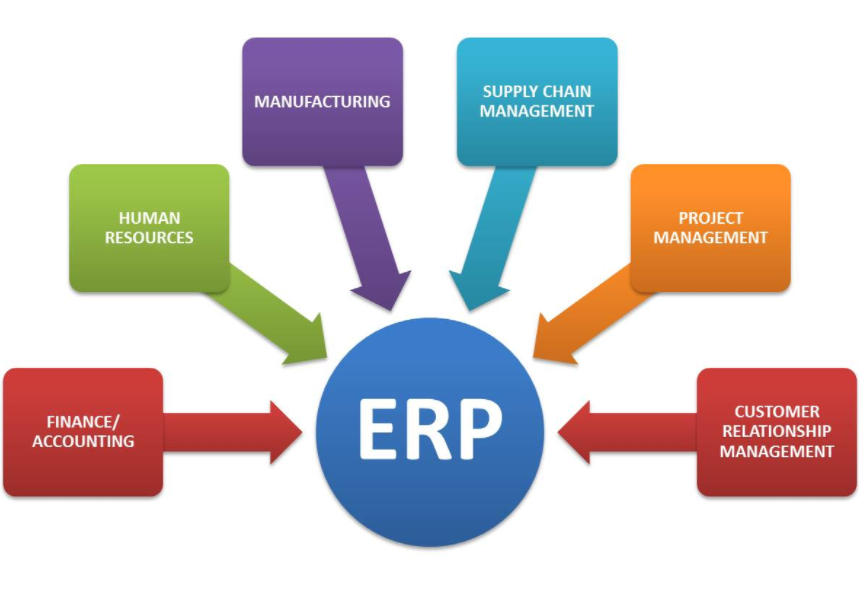 This software`s task is to create interaction between main business processes within an organization. It is an impressive system using which companies are able to manage data, share it, work on business planning, and more. ERP in management information system comprises a wide range of processes and enhances efficiency.
Various systems of a big company are connected within this software. If there was no system, every department of an organization would obtain its own software to process particular tasks. In spite of having ERP information systems, departments still obtain their own system, which is optimized for the task they need to process, but it is only possible to access it through one app.
A large number of modern companies utilize the ERP system because data is stored in a central database in these applications. In addition to that, they do not have to worry about synchronization between systems if ERP solutions are delivered.
However, this software cannot cope with all issues; for example, it might not be able to eliminate inefficiencies within the organization. In this case, managers should change the way this business is organized to succeed.
Pros and Cons of ERP
Just like any other system, ERP obtains both benefits and drawbacks, so it is crucial to be aware of them. Let`s start with the pros:
Easy reporting. The software operates as a unified system for gathering reports. It tends to include a pattern for ordinary financial reports, or employees can create the custom ones if necessary;
Increased efficiency. Just like MIS, the ERP system helps companies reduce the load by means of processing everyday tasks in an automatic way. When applied properly, it can minimize the number of manual processes so that the staff can concentrate on more important things;
Securing data. One more advantage of this software is that it secures data. ERP obtains in-built tools that keep data safe and secure. Firstly, there are different levels of access for different workers. Secondly, the information is stored in a single database, which means that it is not hard to protect it;
Improved workflows. The software allows the staff to access the data only when necessary. Information is transferred from one department into the central database and can be reviewed by other departments;
Enhanced supply chain management. The software is extremely useful for organizations that deal with production or inventory because it minimizes the time of processing orders;
Increased scalability. Companies require a scalable system when they expand their client base, open new departments, or start new business processes. Using this system, they only need to hire a team that can deliver software development services;
Customer service. Both internal and external customers can benefit from the system as it automatically processes data. Consequently, managers are able to concentrate on working with customers instead of entering their information into a database.
Similar to MIS, ERP software obtains a few disadvantages, so here they are:
Cost. If you decide to buy a traditional suite, you may have to pay a large amount of money on the license;
Customization. When organizations realize that the software that they have bought does not satisfy their needs, they often have to opt for customization. Even though this decision does help solve the issue, it requires extra money.
Relationships Between ERP and MIS
Now when it is clear what the roles of these systems are, it is easier to answer the question "what is ERP in MIS?" as well as understand how they are related. ERP is regarded as a certain case of MIS. In short, programs of the first one are received from the second one`s program. Below, you can see the major distinctions between MIS vs ERP:
They apply MIS for general data management. It assists in organizing and storing information gathered from different sources in one database. The software also makes related reports.
ERP is utilized when it is necessary to plan business processes and make them automatic. Data in this system is used so that they can predict specific results in the course of business development, which allows them to come up with the right decisions.
To sum it up, MIS is the gathering of data and reporting, which is about control in general, while ERP is the means for the implementation of business processes into practice. So, the role of enterprise resource planning in MIS is more about direct control.
Conclusion
As you can see from this review, both MIS and ERP can significantly simplify processes within a company or enterprise. They will deal with the tasks that require a lot of repetitive actions, which means that employees will have more time to manage other important processes. Thanks to this, a company should save a lot of time and effort, and it will result in success and bring more profit. These systems are tightly connected, so the role of ERP in MIS is obvious.
At the same time, it is essential to keep in mind that they are meant to be used in the case of an enormous amount of data. Hence, only large enterprises and companies can take advantage of them.
Support Ukraine against russian fascists! Defend Europe from horde! Glory to Ukraine! 🇺🇦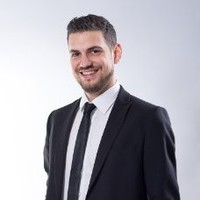 Head and Editor in Chief of EcmaScript2017 Journal. Senior JS Back-end Full stack developer and software architect.