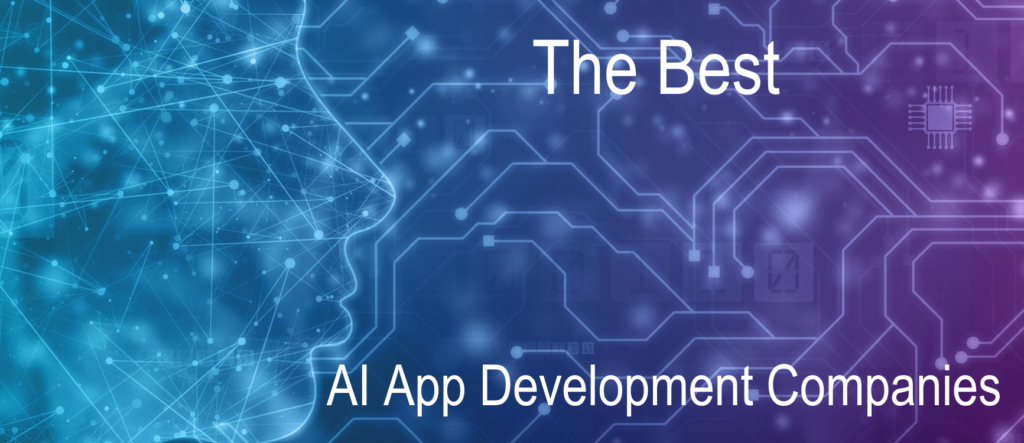 To get a really high-quality IT product in the final, you need to find the best AI app development companies. Considering that artificial intelligence development companies are now engaged not only in the creation of industrial robots, but also in conventional mobile applications, it is important to pay attention to this technology.
Artificial Intelligence: Intro
Artificial intelligence is the science and technology of creating intelligent machines, especially intelligent computer programs. This [concept] relates to a similar goal of using computers to understand human intelligence, but AI should not be limited to biologically observable methods.
What language can artificial intelligence be written in? Most often it is Python, sometimes Lua. In theory, you can use almost any programming language, but there are 4 most suitable for this language: LISP, Prolog, Java and Python.
Classification of Artificial Intelligence
There are many directions for the development of artificial intelligence. Within these areas, there are various methods that can be applied individually or in groups to solve problems facing science, industry, economics, medicine and other fields.
Artificial Intelligence (AI) Methods Classification
There are different opinions on how to classify AI methods. We propose the following classification, which consists of five points:
· Artificial neural networks;
· Fuzzy logic (fuzzy sets and soft computing);
· Knowledge-based systems (expert systems);
· Evolutionary modeling (genetic algorithms, multi-agent systems);
· Machine Learning (Data Mining and data analysis, searching for patterns in data warehouses).
List of Top AI companies in the world:
Now it's time to get to know Top AI companies in the world. We have selected in this list such companies that work not only in the country where the offices are located, but also on outsourcing.
1. Nvidia
The company is based in the USA. They are mainly involved in the development of GPUs and Systems on a Chip (SoC). The team began its activity back in 1993. At the moment, the company employs more than 13 thousand people. Clients include large business owners in the HPC and automotive industries. Nvidia's on-board computers are used as the basis for self-driving cars. The team prides itself on GeForce GPUs, Quadro Professional Graphics Cards and Tesla Compute Accelerators. The systems are powered by a Tegra chip.
2. Alphabet
This large holding is also located in the United States. The main headquarters are located in California. The brand's management bought several Google-owned companies. Then this company was reorganized and incorporated into Alphabet. In the form in which it exists now, the company began operating in 2015. The number of employees currently exceeds 130 thousand people. It is not possible to calculate the average development cost. The price varies greatly depending on the complexity of the projects and the qualifications of the engineers.
3. Miquido
This Polish company was founded in 2011 in Krakow. The number of employees has since grown from 51 to 200. The main specialization is mobile development of high-tech applications for business. An hour of work costs from $ 50 and more. Major clients include local factory owners and even state-owned banks.
4. Techahead
The company was founded in 2009. We opened two main offices at once in Los Angeles and New Delhi. The main specialization of the company is complex mobile applications for the healthcare, fintech and e-commerce industries. The team also develops interesting solutions for the implementation of IoT. Star customers include the brands Audi, ESPN, ICC and others. The price of a programmer's work differs in the US and India offices. For the United States, the cost starts at $ 50 per hour, in India this amount is two times lower.
5. Prolitus Technologies
The company has existed for 12 years and during this time has developed many effective solutions in the field of cryptocurrencies, ERP, cloud storage and machine learning. There are offices in India, UAE and Singapore. All the company employs over 150 engineers. Development costs in the Indian office start at $25 per hour. In the UAE and Singapore, it is twice as high.
6. SoluLab
The main areas of work of the company are Blockchain technology, complex mobile applications for business, Artificial Intelligence and the Internet of Things. For several years of work, the team has secured an excellent reputation. The largest customers who ordered business automation wished to remain anonymous. The company has opened offices in Los Angeles, New York, Oshawa (Canada), Adelaide (Australia). There are also several offices in India. In total, the company employs over 150 people. The cost of an hour of development in India starts at $ 30, in other cities from $ 50.
7. Sigma Data Systems
The company was founded in the USA several years ago. During this time, more than 300 developers have joined the team. The team offers solutions in the fields of data science, data visualization, AI and ML, cloud storage and DevOps. An hour of work of a programmer costs from $ 50. Among the clients are brands of popular household appliances for which IoT technologies have been successfully integrated. Also, among the customers were banks and corporations that work with large amounts of data and need very reliable mobile applications.
8. Fusion Informatics
The company has been on the IT market for 20 years. The main areas of work are IoT development, AI / ML, cloud applications, Blockchain, Chatbots and VAC. Among the clients you will find such high-profile brands as Bosch, HP, Reliance and others. Fusion Informatics is headquartered in Ahmedabad, India. The company also has its development centers in Bangalore, Ahmedabad and sales offices in Dubai and the United States. At the same time, the team works with clients around the world. Outsourcing business tasks have been put on stream. Development cost starts from $30 per hour of programmer's work.
9. ArStudioz
The company has had offices in India, Germany and the USA for several years. Among the team's services you will find mobile and web development, augmented reality, Blockchain technology, artificial intelligence and the Internet of Things. The following products made the company popular: applications for hotel booking, multicryptocurrency exchange, Live Streaming mobile application, money transfer application. But the largest projects can be considered HRM software for industrial automation. An hour of work of a specialist costs from $ 25.
10. Space-O Technologies
This team was founded over 10 years ago in the United States. Then offices appeared in Canada and India. The company focuses on the development of modern and highly reliable mobile applications. Among the clients are such giants as Nike and Ferrari. The company employs over 150 developers. In Canada and the United States, the cost of an engineer starts at $50 per hour. In India, the rate is almost twice as low.
Final Thoughts
In fact, finding the best AI developers in the world is not that hard. You just need to select several options based on ratings and reviews. Next, it is very important to study the portfolio of each team. Find cases that are close to your expected result. Choose at least three teams and chat with the developers in person. With whom it is psychologically more comfortable for you to work, that company should be chosen.
Post Scriptum
Also we want to recommend you some info about game development:
https://www.bignewsnetwork.com/news/271352841/what-programming-languages-are-popular-for-game-development
And some useful direct links about it:
Support Ukraine against russian fascists! Defend Europe from horde! Glory to Ukraine! 🇺🇦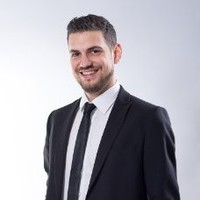 Head and Editor in Chief of EcmaScript2017 Journal. Senior JS Back-end Full stack developer and software architect.