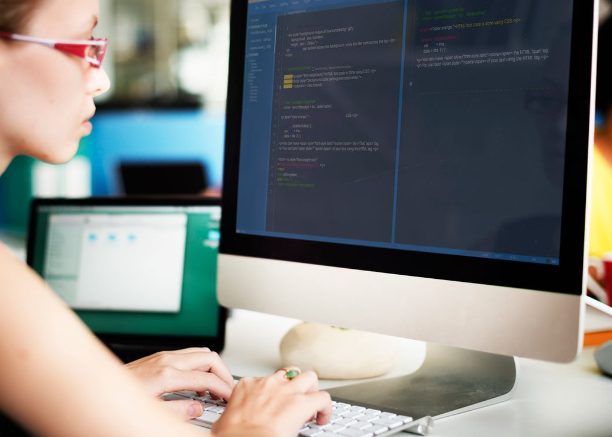 The great and often challenging thing about the tech industry is that it's always evolving. As new technology emerges and digital trends shift, so too do job titles for IT professionals. If you are a hiring manager, you know the importance of ensuring your organization has the tech professionals it needs to drive digital transformation.
But you can't grease the cogs of progress with top IT talent if you don't know what roles are the most vital to your organization's future success. That's why we've rounded up three of the most major up-and-coming information technology job titles for you to be aware of. If you can hire people to fill these three informational technology job titles, you'll be ahead of the game.
1. Data Scientist
A data scientist is an individual who is becoming essential for businesses that are serious about putting to work the massive amounts of data they generate. A data scientist is responsible for wrangling big data, with all its aggregate statistics, from customers, product movement, web site traffic and more. This professional is also in charge of making insights and visual analytics more legible for other professionals.
Before 2016, data analytics and big data had struggled to gain traction as useful tools for driving business goals. Throughout 2016 and up to the present day, however, new technology enabled a greater capacity for large-scale data storage. Now it's possible to use data science platforms to leverage insights from analytics.
2017 is the year for the continuous rise of the data scientist, with those in the position having earned on average $128,240 in 2016. And with a projected growth of 16 percent through 2024, this is one of those information technology job titles you should be on the watch for. 
2. Information Security Analyst
You're probably at least somewhat aware of what an information security analyst is capable of. These professionals are the cybersecurity experts that keep a company's data infrastructure watertight from data breaches, which continue to cost businesses of all sizes inordinate amounts of money and trouble with each passing year.
One study identified that,in Canada, the average cost of a data breach is $6.03 million! Some of these costs suffered are due to the kinds of data breaches and cyberattacks being perpetrated. For example, ransomware locks off mission-critical data assets and demands large sums of money in exchange for decryption. Other costs incurred are due to the company's failure to remain compliant with cybersecurity standards.
Technology innovates at such a rapid rate, there's often new cybersecurity loopholes that cannot be initially accounted for. The right information security analyst plan and implement best practices for monitoring computer systems. However, these tech professionals are experts in compliance as well.
Last year, information security analysts made $90,120 on average, and the job title is expected to grow 18 percent through 2024.
3. Web Developer
Even though the salary is a little more modest compared to the other two job titles discussed above, web developers are seeing the highest demand in the tech industry right now. Their median salary was$64,970 last year, but this role is set to see a 27-percent increase in growth through 2024.
The reason for the staggering growth? The ever-present demand for solid development skills. Programming and development are still key skills sought after by IT recruiters and it's straightforward to see why. Businesses want to have their own in-house software and it's become a requirement that they show off their brands via strong web and mobile web design.
These information technology job titles are going to get snatched up quickly by proactive employers, making your job of hiring these professionals trickier in the years to come. No worries though. If you work with an IT recruitment firm, with decades of experience in networking and landing passive candidates, you'll land top talent in no time.
Support Ukraine against russian fascists! Defend Europe from horde! Glory to Ukraine! 🇺🇦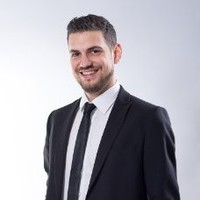 Head and Editor in Chief of EcmaScript2017 Journal. Senior JS Back-end Full stack developer and software architect.