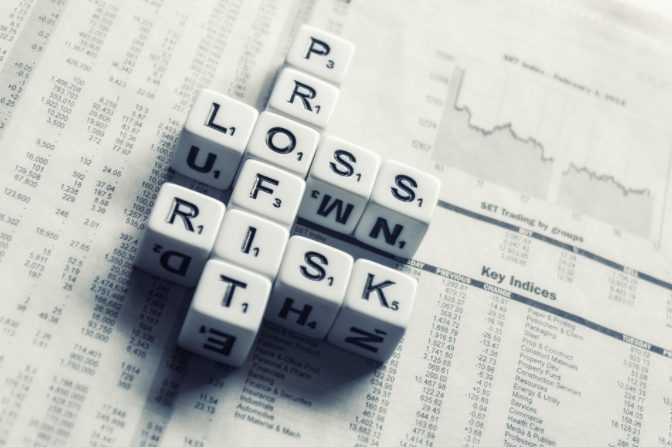 Last year will be entered into the history of fintech as revolutionary. Finally, the masses realized the importance of this industry. Today we will tell you about the 3 best fintech startups, which will become part of the story.
1st Place – Kabbage
A new generation loan platform, thanks to which novice entrepreneurs will forget about paperwork.
What Is The Kabbage Feature?
Regular banks often ask for entire folders of documents and may refuse a loan due to a mismatch of parameters that do not even affect the business. Kabbage approaches this issue creatively and without bureaucratic red tape: it measures non-standard important parameters. Suppose you are the owner of an online store and ask for an extension loan: the fintech platform will analyze the number of parcels sent by different postal organizations.
How Does Kabbage Work?
Download the application and enter basic information about your company with income data. After that, the startup will check the effectiveness of your business in order to understand the volume of the working capital of the company. In most cases, entrepreneurs receive the money within a day: you can get money even half an hour after submitting an application. In a regular bank, you would still be in line.
Where Does Kabbage Work?
So far, a startup only works in the United States. But if you want to use its services in any other country, then ask your financial institution if it is a Kabbage partner. The company has already helped over 150,000 entrepreneurs by issuing loans totaling $ 5.6 billion. Minimum requirements: your business must bring in $ 50,000 annually or $ 4,200 per month over the past 3 months.
Attraction For Investors
For 14 rounds of investing, the company was able to get more than $ 1.6 billion from 23 investors. Kabbage was credited by Credit Suisse, SoftBank, Recruit Strategic Partners BlueRun Ventures, Yuan Capital, IGN Ventures, and many others.
2nd Place – Credit Karma
Want to get the most honest credit rating? Download Credit Karma!
What Is Credit Karma's Feature?
The application provides free credit monitoring, builds a credit history, and simplifies filling out tax returns. You will not get confused in a heap of bank documents. You don't need to worry that frequent credit history requests will affect your credit rating: a startup makes a "soft" request that doesn't appear in your main story.
The company will help you get those payments that you already forgot about: cashless checks, old bank accounts, insurance payments, tax deductions. Literally within a year of the launch of this add-on, the company was able to return more than $ 75 million to its Californian users.
Considering that the company constantly scales its development, today this figure can be several times more! This is not a one-time success, but constant work on oneself: authoritative publications like TechCrunch and Forbes are constantly writing about the company.
How Does Credit Karma Work?
Credit Karma studies your financial behavior in order to select the most relevant bank and loan offers. You can be sure of your credit rating, as a startup takes information from TransUnion and Equifax: two of the three main credit bureaus that most banks work with.
The program is completely free: Credit Karma does not resell your data to third parties. They work according to the cashback principle: you have used the offered service, and the recipient company transfers the interest from the Credit Karma transaction.
You will see only what you are interested in: AI will choose the most relevant offers. Receiving forgotten payments is carried out according to the following scheme: if you forget to receive payment from a company or financial institution, then these funds are transferred to the state authorities on demand.
Credit Karma, in turn, works with local authorities, so you can go into the app and find out if the state is keeping lost payments. In the future, startup clients will not even have to look for this information: the application itself will notify them of unclaimed funds.
Where Does Credit Karma Work?
Credit Karma is used by over 75 million people worldwide. It is predicted that by the end of 2019 the number of active users will double. The section on working with unclaimed funds is currently operating in 7 states: California, Georgia, Texas, New York, New Jersey, Pennsylvania, and Ohio.
The Attraction For Investors
For 7 investment rounds, the startup raised $ 868 million. The largest investors: Silver Lake Partners, Viking Global Investors, Tiger Global Management, Valinor Management, SV Angel, QED Investors. The company is valued at more than $ 4 billion, which is a very solid result for the young company.
3rd Place – Robinhood
Do you want to try yourself as an investor, but at the same time, you understand almost nothing in it? Then you need to download Robinhood: it will help to understand investment even for beginners.
What Is The Feature Of Robinhood?
In the free version, you have access to the main stock trading, and for $ 10 per month, you will get additional hours of trading and access to margin loans without interest. Soon, inside the Robinhood, it will be possible to trade cryptocurrency. Today, the app's audience totals 3 million users who have completed transactions of more than $ 100 billion.
How Does Robinhood Work?
The application gradually combines all banking services: if initially a startup was conceived as a mobile investment tool, now it has practically become a real fintech bank. He used to compete with major brokers E * Trade and Charles Schwab, but now he is ready to compete with banks such as Wells Fargo, Chase, and Bank of America.
On December 18, 2018, Robinhood launched to check and savings accounts related to a Mastercard debit card issued through Sutton Bank. It is noteworthy that you will not need to pay for service and card replacement, transactions abroad, and an overdraft. In this case, you also get 3% per annum on the money that is stored on the card. This is a pretty good deal, as in most cases, American consumers had to pay for it.
The only negative is that Robinhood has no branches. In this way, it looks like our Tinkoff Bank. Robinhood customers will be able to withdraw money without interest at one of the 75,000 ATMs of partner banks.
Where Does Robinhood Work?
The application is already used by more than 3 million users who have conducted transactions for more than $ 100 billion. Over the past month, the application has been downloaded 495,000 times, which means that mobile investment is becoming increasingly popular among young people. Interesting fact: one of the founders of the startup is Vladimir Tenev, a Bulgarian immigrant who dropped out of Stanford to work on Robinhood.
Attraction For Investors
For 6 investment rounds, Robinhood was able to receive $ 539 million investment. The largest venture capital investors: CapitalG, DST Global, Kleiner Perkins, Sequoia Capital, ICONIQ Capital, Index Ventures. As of July 2019, the company was valued at $ 7.6 billion.
Prepared by https://diceus.com.
Support Ukraine against russian fascists! Defend Europe from horde! Glory to Ukraine! 🇺🇦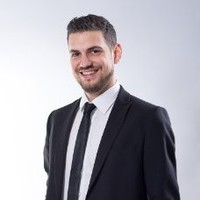 Head and Editor in Chief of EcmaScript2017 Journal. Senior JS Back-end Full stack developer and software architect.