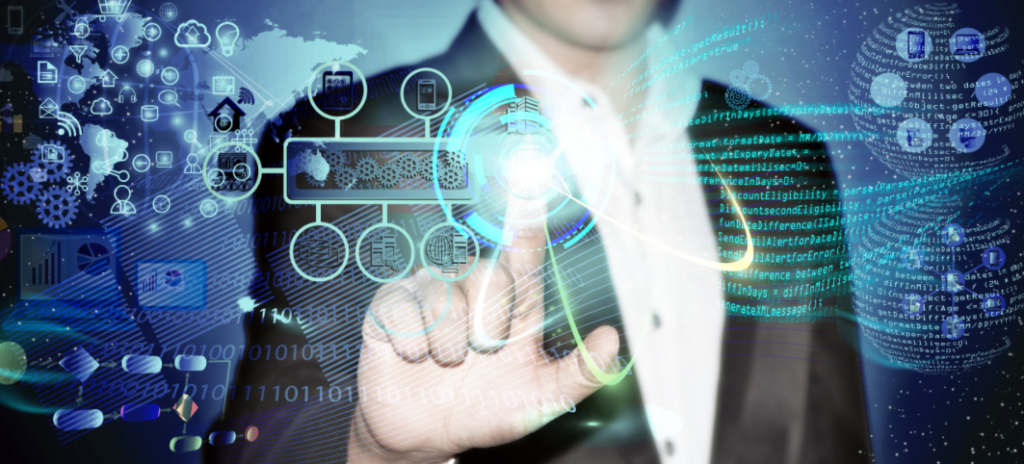 Being the founder of a new business, you realize that it is necessary to use different software and
systems to run it because every part, from site management to accounting, requires something.
Consequently, you need to decide what is the most beneficial for your startup, and it may be either off-
the-shelf software or the custom one.
Both of them have their own pros and cons, which implies that you should weigh them up before you
make the final choice. Here you will find all the essential facts about these services, along with their
strengths, weaknesses, and comparison, which should help you opt for the right system.

What Is Off-the-Shelf Software?

What is off-the-shelf software? This question is common when it comes to this sort of systems and
businesses. You can comprehend from the name that it is the service, which can be utilized right after
you purchase it. In concordance with the off-the-shelf software definition, it is a product meant for the
mass market. It implies that the service is supposed to conform to the requirements of as many
customers as possible, providing more functions and features compared to similar types of systems.

Advantages of Off-the-Shelf Software

Just like any other service, this one has strengths, which make it worth utilizing. It is vital to know what
they are before you begin applying it, so let`s look at the advantages of off-the-shelf software closer.

The Cheaper Option

One of the weightiest reasons why individuals decide to use this software is that it is prone to be the
cheaper option. Noteworthy, it is not quite true.
The thing is that this system is actually less costly upfront. When looking at the initial expenses, this
software is advantageous because you will pay less in comparison with a service created for your
company or brand.
The truth is that the real cost of this purchase is distributed to a wide range of customers. It implies that
a lot of people are utilizing it, and more individuals are giving money for it. Hence, the owner of the
system is able to offer a reasonable price for the product.
Perhaps, it is an ideal variant for your business, but it also depends on how appropriate the off-the-shelf
software application is for you. If you necessitate more than it has, you will have to either upgrade it or
purchase a different software. In this case, the system will require extra investment, and it will take
more time.
Some providers of this software have tendency to suggest a tailor-made variant, which will satisfy your
needs. However, this option is going to be more costly.

Quickly Implementation

One more great thing off-the-shelf application software is that you are allowed to use it immediately.
People who are craving for instant success for their organization tend to go for it because they can set
the service up quickly, instead of waiting for a customized one.
In addition to that, you can gain access to numerous features and functions that can be used whenever
you want. Meanwhile, you should remember that many of them will not be required for your business.
Consequently, you should always research it a bit to figure out if a certain product is able to satisfy your
needs, as well as if there are blockers that may slow the process down.
Thus, you should never buy software only because it obtains a lot of features that are just nice to have.
Moreover, the last thing you should ever do is altering the way your business operates to fit a service.
Your company can be successful only if you apply the best practices, while it is compulsory to go for a
different option if none of the off-the-shelf examples can provide it. Besides, too many settings and
features can create complications. Hence, you might get stuck with a service, which is not simple when
it comes to navigation, or if staff training is costly.
Easy to Update

The off-the-shelf software meaning is that it is not usually static, so there will be updates and new
versions to improve it. This is not an issue if you do not have to pay for them because you will be
allowed to use new features, which might offer news solutions for your business.
Meanwhile, the major problem is that the offered functions may not be necessary in your case. Even
though it is possible to request a certain feature to be included in the next update, you are not the only
user of the software, so you may never get it if others do not miss the same function.
Furthermore, the developers of this service are not always able to keep up with the modern market. As
a result, you can gain tools that can solve the main issues, but the software may turn out to be outdated
when your business succeeds.
So, the difference between custom software vs off-the-shelf service is that the first one is more likely to
grow with your company because it is tailored to it.

Ready Solutions

You are highly likely to figure out that pre-existing support for the software exists. It may have any form,
including a user forum, the "frequently asked questions" section on the platform, or a Q&A thread. The
thing is that others are already utilizing this service, so the developers are aware of common issues.
Hence, they must have already provided solutions, and you can start using the service knowing what
issues are possible in certain scenarios. Besides, you can always be sure that the team will help you
when necessary.

Disadvantages of Off-the-Shelf Software

As mentioned above, off-the-shelf software has some weaknesses. They are also worth knowing
because they can make the process more complicated. Below, you can find some of them.
No Control

You are not the one who created the service; consequently, you do not have the source code or the
product. It implies that you obtain no input, and you cannot control the alterations made to the
software. Therefore, the off-the-shelf software that you like may be altered so that it is not suitable for
your business anymore. For example, they can remove the functions, which are helpful or important in
your case. However, it might not be a big problem if the updates are either beneficial or change nothing
much.

Extra Costs

The first difficulty many consumers face when it comes to commercial software is that it might be costly
in the long term despite the initial lower price. The reason is never-ending fees for the use of the
service, like licensing. In addition to that, extra features and functions of the system can cause extra
payments. Thus, another difference between bespoke and off-the-shelf software is that the latter can be
more expensive, which depends on the number of consumers and how long you utilize the product.
Therefore, it is crucial to take into account both the initial and the lifetime cost of the service.

Inflexibility and Integration Issues

Even though the owner is free to change anything in the software, you cannot do that. Using some
services, you may hybridize a commercial solution and create it on your own by means of integration or
new functions. It is not always possible, though, and you will have to hire a developer with experience to
do that.
Consequently, if you are willing to change something in the software you are using, it may be
impossible. Furthermore, even the owner may not update anything, so you might end up having an
inflexible service, which will become outdated after some time.

What Is Custom Software?

When people realize what the off-the-shelf software is about, they tend to ask – "What is bespoke
software?" It is software that has been built and created for a certain company or consumer. While
building this service, they consider the requirements and the processes of the organization.
Consequently, the system will adapt to the user. The cost of such software is dependent on complexity,
size, functions, and features requested, and the consumer is supposed to pay once.

Pros and Cons of Custom Software

Custom software has both advantages and disadvantages, so you should know them all.
Strengths of bespoke software are the following:

There are no limitations when it comes to available variants;
You are going to own the service unless it is prohibited by the agreement with the
developer;
The software will tune itself to the processes within your company;
You are free to alter functionalities quickly;
Each solution is created for certain brand, so peculiarities shall be considered.
The weaknesses of the custom software are:
The initial price is high;
You will have to wait more time until it is built;
It is hard to find a great developer.
Difference Between Custom Software and Off-the-Shelf
Software

Having looked through the mentioned above advantages and disadvantages, you can see the difference
between custom software and off-the-shelf software. For example, COTS happens to be a ready-made
service for numerous users, while no special skills are needed to install it. Custom software is different
because it is developed for a certain organization or business. It is the main distinction between off-the-
shelf vs bespoke software.
Conclusion

When one realizes what the off-the-shelf software and tailor-made software meaning is, it should be
easier for you to realize that they differ from one another. Both have their own strengths and
weaknesses, so it is for you to decide which option is the most suitable for you. The decision should be
made in accordance with the needs of your business and its processes. Hence, you should think about
what you expect from the software and go for e a system due to your requirements and expectations.
Support Ukraine against russian fascists! Defend Europe from horde! Glory to Ukraine! 🇺🇦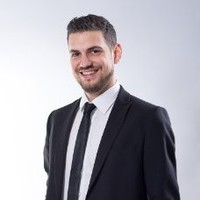 Head and Editor in Chief of EcmaScript2017 Journal. Senior JS Back-end Full stack developer and software architect.